Petfinder Foundation, in conjunction with Nestle Purina, gave SOCA a $2,000 grant that we'll use to reduce and waive adoption fees for hard-to-place pets, so that more animals can find forever homes.
Petfinder also awarded SOCA a grant for medical and adoption expenses for dogs and cats affected by Hurricane Harvey. Thanks to their kind donation, we were able to place 30 additional animals in forever homes.
We thank you so much, Petfinder, for your continued support!
In September 2018, Petco Foundation awarded SOCA a grant for our adoption support request. Petco is underwriting our ability to offer free and discounted adoption fees for harder-to-place pets.
In August 2018, Houston PetSet awarded SOCA a grant to support our ability to take more newborn puppies and kittens from area shelters and put them in foster homes that help the "bottle babies" thrive and that prepare them for adoption.
1-800-PetMeds has donated non-prescription pet medications for our adoptable pets on several occasions. Thanks PetMeds for supporting SOCA- FBC!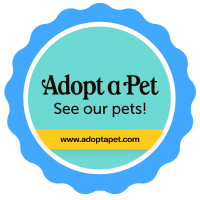 Adopt-a-Pet, in connection with Bayer Animal Health business unit, donated non-prescription pet medication for our adoptable pets, enabling us to find more forever homes for our rescues. Thank you Adopt-a-Pet for supporting SOCA-FBC!