SOCA Adoptables
Saving Our Companion Animals – Fort Bend County
SOCA – FBC is a non-profit, 501c3 organization run solely by volunteers dedicated to saving and improving the lives of companion animals. 
SOCA Adoptables
Saving Our Companion Animals – Fort Bend County (SOCA-FBC) is a nonprofit, 501(c)(3) organization. SOCA-FBC is dedicated to saving and improving the lives of companion animals and promoting responsible pet ownership in Fort Bend County, TX. Our 100% volunteer organization helps sick/injured animals, urgent or needy shelter pets, and community animals needing to be re-homed. We render assistance to our local shelters. We believe that becoming a community that cares for its pets starts with Education, Assistance and Accountability. We rely 100% on contributions from the public and your generous support in providing foster homes for the pets in need.
Galveston Seawall Rental Promotion for SOCA through April 2019
If you're thinking about a Galveston seawall rental between now and April, consider this house! Its pet-friendly, one-block off Seawall, 2 master suites and plenty of room to spread out. Book with VRBO and make sure to mention that you're a Friend of SOCA. When you stay here, SOCA will receive 10% of the rental fee.
Adopt a Pet Rehome program – find your pet a loving home forever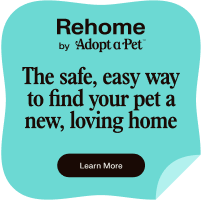 Adopt-a-Pet.com, with support from Petco Foundation, believe that rehoming pets should be easy and stress free, both for you and your pet. Use their simple, reliable, free program to help place your pet from your loving home directly to another. When setting up your pet profile, designate SOCA-FBC as your referral rescue, so that the adoption fee will be sent to them. See Rehome website for details.
Pet Foster Parents Needed
Please donate to help us help homeless pets.
For more details on supplies needed and ways to donate, click here.